We are looking for developers like you to help us create a one-of-a-kind software development company. Contract work and startups can lead to instability or even layoffs, but Callibrity software developers have long term career growth paths and stay engaged with interesting, challenging work. We put our people first, which is why we've been named a Cincinnati Best Place to Work for 4 years in a row. At Callibrity, you'll benefit from being a full-time employee with a generous salary and benefits while working alongside other sharp developers on state of the art technology with a small-company culture and big-company resources.
Our consultants lead by example, provide subject matter expertise, and lead technical direction.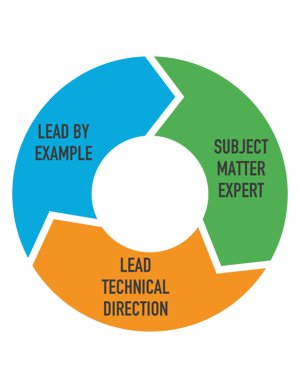 Clean Code and TDD are the norm for us, but clients who are starting to adopt these practices need someone that can lead their team by example. You are a lifelong learner who is already a subject matter expert in your favorite tech and want to become an expert in new and emerging tech. You are just as good at communicating complex ideas as you are technically savvy. Clients don't rely on Callibrity for "small jobs." They bring in our consultants for our outside experience and knowledge, to be evangelists for new technology stacks, and to provide strategic and technical leadership for their organization. Sound like you?
We are dedicated to being an organization that values work-life balance by emphasizing relationships, our Community and our People We strive to realize the full potential in our work and our client's potential in the work we do. We contribute to our craft by mentoring, blogging, presenting, and leading in our tech community. Callibrity was "Founded by Developers for Developers," that means our people are #1. Callibrity invests in your future. It is important that you are trained to be so good that you can go work anywhere else, but that you are treated so well you don't want to leave.
---
Download the eBook
See how a consulting career stacks up against other software developer career paths, check out our free eBook.
---