Callibrity is a Fast 55 Finalist for the 6th Year in a Row
It's that time of the year when The Cincinnati Business Courier announces the finalists for their annual Fast 55 program. Fast 55 recognizes the fastest-growing private companies in the Greater Cincinnati area. We are delighted to share that Callibrity is a finalist for the 6th year in a row for the Cincinnati Business Courier's 17th annual Fast 55!
The honorees recognized for the Fast 55 awards are Cincinnati-based companies that saw the highest percentage of revenue growth from 2018-2020 across five different revenue categories.
"With continued growth, our culture remains special and is recognized by our employees, clients, and partners," says CEO Mark Wehby.
"We are truly honored to be nominated to the Fast 55 for the 6th year in a row," says President Gary Howard. "All the credit goes to our amazing group of rock stars! We are blessed to be surrounded by such talent."
Check out the full list of honorees here. Five winners will be selected from this group of finalists in the five different revenue categories and will be announced at the Fast 55 virtual event on June 17, 2021.
About Callibrity
Callibrity is a software consultancy specializing in software engineering, digital transformation, cloud strategy, and data-driven insights. With locations in Cincinnati and Columbus, Ohio our national reach serves clients on their digital journey to solve complex problems and create innovative solutions for ever-changing business models. Our technology experience covers a diverse set of industries with a focus on middle-market and enterprise companies. Visit us at Callibrity.com.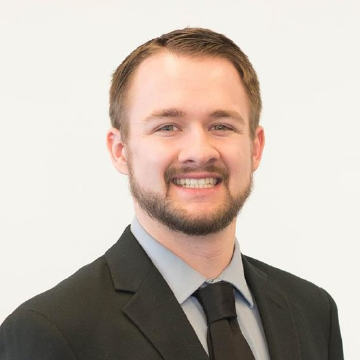 Nicholas Rust
Nicholas graduated from Northern Kentucky University in 2020 with a degree in Electronic Media & Broadcasting. After developing an interest in marketing during a study abroad trip to Prague, he went on to use his skills in media content creation to work in marketing. During his free time, he enjoys traveling, playing & listing to music, watching movies, and spending time with his friends & family.