Callibrity Celebrates 15th Anniversary Milestone
Callibrity, a leading software engineering consultancy, announced today that it is celebrating 15 years of success serving a diverse set of industries and clients.
"Last year we were so honored and humbled to be included in the INC. 5000 rankings for the 5th consecutive year, and now to celebrate our 15th anniversary this year is a true validation of our core values and amazing people, says President and Co-Founder of Callibrity, Gary Howard.
"Building one of the fastest-growing companies in America in any year is a remarkable achievement. Building one throughout a pandemic is just plain amazing. We want to share our anniversary with our clients, partners, and employees because collaborating with them is how we arrived at 15 years and why we look forward with so much enthusiasm to the next 15 years, and beyond."
Callibrity was founded in 2007 by developers, for developers with a purpose to be a home for top technologists. By building custom software with modern code, proven methodologies, and a digital mindset, Callibrity provides clients with capabilities to scale emerging applications, enterprise platforms, and data frameworks.
"Our passion is to continue delivering innovative technical solutions, and the client-focused business outcomes that result in the game-changing quality of software engineering we're most proud of as we celebrate this anniversary," says Callibrity CEO and Co-Founder, Mark Wehby.
"This kind of accomplishment comes with hard work, smart pivots, great leadership, and the help of a whole lot of people – especially our valued clients, partners, and employees – whom we invite to celebrate with us," Wehby added.
About Callibrity
Callibrity is a software consultancy specializing in software engineering, digital transformation, cloud strategy, and data-driven insights. Our national reach serves clients on their digital journey to solve complex problems and create innovative solutions for ever-changing business models. Our technology experience covers a diverse set of industries with a focus on middle-market and enterprise companies.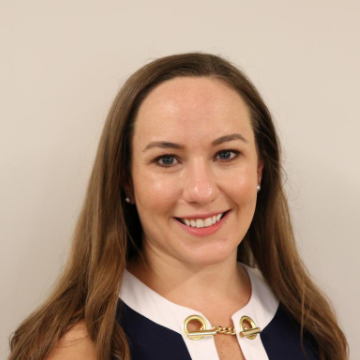 Shelly Valentine
Marketing Director
Shelly is passionate about marketing and technology. She co-founded a meetup group called Cincy Techies for Good that is dedicated to connecting local nonprofits and developers of all skill levels to create solutions together that better our community. In her free time she enjoys watching UK sports, dancing, and scuba diving in tropical locations.