Callibrity achieves Microsoft Gold Application Development competency and Silver Cloud Platform competency
Callibrity earns distinction and market leadership through demonstrated technology success and customer commitment.
CINCINNATI, Ohio, USA — November 13, 2020 — Callibrity—a developer-owned software engineering firm dedicated to providing clients with quality software and digital solutions—today announced that it has attained a Gold Application Development competency and a Silver Cloud Platform competency, demonstrating a "best-in-class" ability and commitment to meet Microsoft Corp. customers' evolving needs in today's mobile-first, cloud-first world and distinguishing itself within a small percentage of Microsoft's partner ecosystem. A portfolio of competencies showcases that Callibrity is committed to focusing on in-demand business solution areas, along with ensuring that it can meet the evolving needs of our mutual customers.
To earn a Microsoft competency, partners must successfully complete exams (resulting in Microsoft Certified Professionals) to prove their level of technology expertise and, for Gold competencies, designate these certified professionals uniquely to one Microsoft competency, ensuring a certain level of staffing capacity. Partners must also submit customer references that demonstrate successful projects and pass technology and/or sales assessments. For Gold competencies, partners must also implement a yearly customer satisfaction study and, for many competencies, meet a revenue commitment.
Callibrity provides expertise in cloud transformation. The company leverages Microsoft services and products to carry out its mission and vision to help clients achieve their goals.
"The Microsoft ecosystem enables Callibrity to deliver solutions for our clients that focus more on business value and less on technical overhead," said Dillon Courts, Cloud Practice Lead at Callibrity. "The seamless integration of Microsoft products across the entire software development lifecycle, together with Azure DevOps, ensures that delivery teams have the tools and agility they need to succeed in creating high-quality software for our clients."
"By accomplishing a portfolio of competencies, partners demonstrate true commitment to meeting customer technology needs today and into the future," said Gavriella Schuster, corporate vice president, Worldwide Partner Group at Microsoft Corp. "These partners' proficiency and expertise of Microsoft technology is instrumental in helping our mutual customers continue to drive innovative solutions."
All 17 Microsoft technology competencies differentiate a partner's specific technology capabilities, helping customers find qualified solution providers with expertise in discrete areas quickly and easily.
Application Development
Earning the Application Development competency helps partners differentiate themselves as a trusted expert to their customers through development and deployment of commercial or custom applications built using core Microsoft technologies like Windows Server and Windows 10 operating systems, the Windows Azure platform, Microsoft Visual Studio 2012 development system, Microsoft BizTalk Server and emerging cloud-based and web business models. By gaining access to a comprehensive set of benefits through the Application Development competency, partners can acquire new customers and help them be more productive and profitable through deployment of business applications, advanced web portals, and rich client user interfaces that run on-premises or in the cloud.
Cloud Platform
The Cloud Platform competency is designed for partners to capitalize on the growing demand for infrastructure and software-as-a-service (SaaS) solutions built on Microsoft Azure. When you differentiate your company with the Cloud Platform competency, you will be eligible for Signature Cloud Support, Azure deployment planning services, Azure sponsored credit, direct partner support, eligibility to deploy certain on-premises, internal-use software on Microsoft Azure, and access to the cloud platform roadmap.
The Microsoft Partner Network helps partners strengthen their capabilities to showcase leadership in the marketplace on the latest technology, to better serve customers and to easily connect with one of the most active, diverse networks in the world.
For More Information

About Callibrity
Callibrity has locations in Cincinnati and Columbus, Ohio, with a national reach. Callibrity meets its clients wherever they are on their digital journey, specializing in software engineering, digital transformation, cloud strategy, and data-driven insights. Callibrity provides subject matter expertise and solves complex problems with simple solutions for ever-changing business models. More information can be found at Callibrity.com.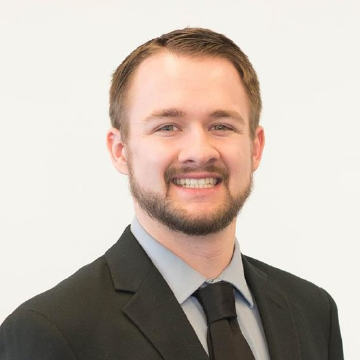 Nicholas Rust
Nicholas graduated from Northern Kentucky University in 2020 with a degree in Electronic Media & Broadcasting. After developing an interest in marketing during a study abroad trip to Prague, he went on to use his skills in media content creation to work in marketing. During his free time, he enjoys traveling, playing & listing to music, watching movies, and spending time with his friends & family.