Case Study: Utilizing Remote Software Teams For Kroger
Kroger Technology solves real-world problems for millions of Americans in their everyday lives with industry-leading new tools like ClickList (online grocery shopping), mobile app innovations like shopping lists and store maps to assist finding products, and money saving digital coupons. Kroger Technology's vision is to become the most valued technology organization in retail by driving culture not just leadership.
Challenges
55 technology initiatives to accomplish in 12 months
Inadequate bandwidth to recruit, onboard and train developers in a short timeframe
Lack of physical space for teams
Migrating from Angular to React across all digital
Solution
Kroger decided to evaluate remote teams as a possible solution that would enable them to grow at the pace they needed in order to compete with other online retail giants. Callibrity had built a level of trust with Kroger from on-site consulting engagements through projects like ClickList - a personalized, order online, pick up at the store service that revolutionized the way people shop. Callibrity provided thought leadership to the Kroger ClickList team in the following areas:
Microservices, public APIs, and performance-based interface design
Continuous delivery - leveraging truly elastic infrastructure with containers, elastic scale, Blue/Green no-downtime deploys, and A/B UI Testing
Clickstream tracking and usage analytics
Callibrity is leading the way at Kroger with clean code, TDD (Test Driven Development) and continuous delivery. Callibrity helped expand Kroger's previously small continuous integration into a much fuller and automated CI. Callibrity's teams have more automated tests than any other remote team. Callibrity consultants are bringing others, including teams sourced by other consulting firms, into the fold by evolving communication methods and relationships to facilitate a cohesive team environment.
To learn the details how Callibrity helped Kroger and see the results, download the case study.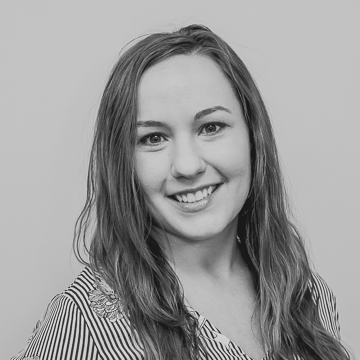 Shelly Valentine
Marketing Manager
Shelly is passionate about marketing and technology. She co-founded a meetup group called Cincy Techies for Good that is dedicated to connecting local nonprofits and developers of all skill levels to create solutions together that better our community. In her free time she enjoys watching UK sports, dancing, and scuba diving in tropical locations. March 27, 2020