Case Study: Cloud Architecture and Development for Data Science
84.51° is a wholly owned subsidiary of Kroger, which serves over 62 million households across 38 states. Originally part of dunnhumbyUSA, Kroger purchased and renamed the company 84.51° in 2015. The name coincides with the location of its Cincinnati headquarters and is a tribute to the longitudinal analytics the company employs. 84.51° brings together 10+ petabytes of customer data, marketing strategy, and advanced analytics to drive sales growth and customer loyalty for Kroger and more than 300 consumer-packaged-goods companies in the U.S. using a proprietary suite of tools, technology, and customized data science.
Challenge
Keeping data scientists focused on data science: not integrations, new tech languages, and DevOps
Developing a usable, scalable, enterprise platform solution for data scientists
Creating more speed and efficiency in seeking out trends and forecasts
Creating more speed and efficiency in scheduling science to run periodically without issues
Results
Improved speed and reliability, for both planning and implementation of science.
Data scientists focusing on science rather than cloud infrastructure, code debugging and DevOps responsibilities.
Scalability, consistency, and reliability for data scientists by migrating from using GCP tooling directly to a new web application, asking for only configuration details.
Re-skinned and re-visited information architecture and verbiage for a consistent application experience throughout different modules.
Quality and quantity of science results for 84.51 customers and clients: allowing for more time to work on, analyze, and iterate on science code rather than waiting on jobs to finish
To learn more about how Callibrity and 84.51 achieved these results, download the case study.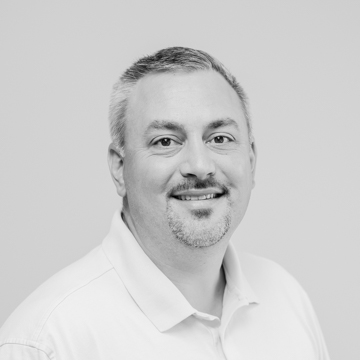 Rylan Peters
Chief Operating Officer
Rylan has a passion for working with teammates to create organizational excellence. He has a background in consulting with start-ups and established companies regarding growth strategy and execution. Outside of work, he can be found playing and watching all sports (especially golf), reading, attending church and spending time with his wife Sherry and their 3 kids. April 30, 2020